$135 per 90 minutes
Hand Paraffin Wax Treatment; Foot Soak, Foot Scrub and Foot Paraffin Wax Treatment; Full Body Massage; Back Treatment Including Scrub and Mud Mask Body Wrap; Followed by Hot Stones Massage on Back.

$350 per 6 Hours
Six 1 hour Therapeutic Massages

$65 per 60
Pregnancy Massage is a style of bodywork designed specifically for pregnant women. A special side-lying massage with soft, supportive pillows will gently release tension and stress. Pregnancy is a time when a woman's body endures tremendous stress due to dramatic physical and emotional changes. Using various techniques specially developed for the expecting mother, Pregnancy Massage helps release the pain and discomfort experienced throughout pregnancy. The benefits are profound, including emotional support, the relief of joint pain due to extra weight and postural imbalance, and improved breathing and relaxation.
You also have the option of a 30 minute massage for $40
Chair Massage is also an option for the mom-to-be.

$25 per 20 minutes
Nourish and hydrate your hands, arms and elbows. This indulgent treatment includes a soothing hand soak and hand scrub. Hands are then dipped in warm paraffin wax. Thermal mittens are used to give deeper penetration. After paraffin is removed enjoy a luxurious massage from your fingertips to upper arms.
Add a paraffin dip to any massage/spa treatment for only $5

$85 per 60 minutes
Massage techniques applying therapeutic grade essential oils to produce a whole-body wellness experience. This technique addresses four systemic constants: stress, toxic insult, inflammatory response, and autonomic imbalance. This technique uses CPTG essential oils and simple hand techniques stimulated know body meridans while balancing body systems and function.

$40 per 30 minutes
This focused treatment can be applied to the back, neck, shoulders or any specific area to relieve stress and tension. Perfect for the on-the-go person who needs quick therapeutic relief.
30 minutes- $40 OR 45 minutes- $55

$85 per aprox. 90 minutes
A Dry Brush Massage followed by an application of a seaweed body clay. Each section of the body is then wrapped with wrap cloths or plastic wrap. Then relax on the massage table for 45 minutes.
Single Wrap $85
Series of 3 wraps $240

$65 per 60 minutes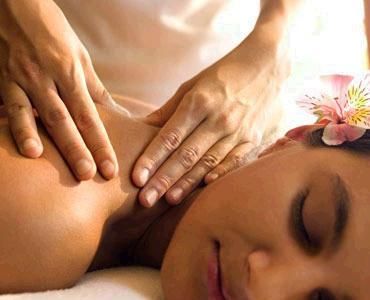 Therapeutic Massage
A massage customized to your needs by combining massage and body work techniques such as Swedish Massage, Aromatherapy, Deep Tissue Massage, Trigger-point Therapy and Myofascial Release Therapy. The massage can be light or deep depending on your needs and comfort level. Your massage will be specifically designed to renew your body by relaxing muscles, releasing tension, reducing muscle and joint pain, increasing circulation and mobility giving you a sense of well being.

$85 per 60 minutes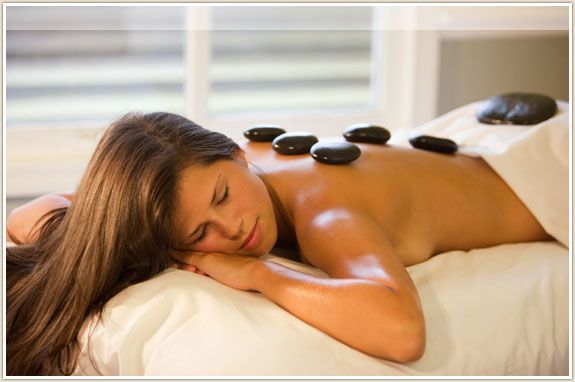 Utilizing heated basalt stones and slow deep manipulation combined with essential oils, releases the chronic patterns of tension throughout the body. Heated stones are placed at specific sites on your body to deepen relaxation and promote circulation in your muscles. Muscles that are heated with these stones release tension and stress much more deeply and quickly than with a traditional massage. Essential Oils produce a whole-body wellness experience. The overall experience is very relaxing, nurturing, and rejuvenating.

$1 per minute
Chair massage is a popular way of relieving stress and releasing tension right in your home or workplace. You receive your massage in a specialized ergonomic chair which I bring to your location. In addition to the usual health benefits of massage, another benefit of chair massage is that it is done over the clothing. With seated massage, you can avoid the discomfort and awkwardness that you may feel in disrobing for a traditional massage. Also, chair massage sessions are usually shorter than traditional massage, making it convenient enough to fit into your busy schedule.

$75 per 60 minutes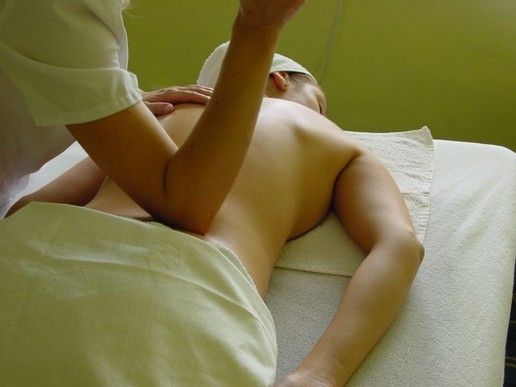 Deep Tissue Massage is a form of bodywork that aims to relieve tension in the deeper layers of tissue in the body. Deep Tissue Massage is a highly effective method for releasing chronic stress areas due to misalignment, repetitive motions, and past lingering injuries. Due to the nature of the deep tissue work, open communication during the session is crucial to make sure you don't get too uncomfortable. This work is done slowly and deeply using the elbows, knuckles, forearms, and fingertips. Keep in mind that soreness is pretty common after the treatment, and that plenty of water should be ingested to aid with the flushing and removal of toxins that will have been released from the deep tissue during the session.
30 minutes - $50

$45 per 30 minutes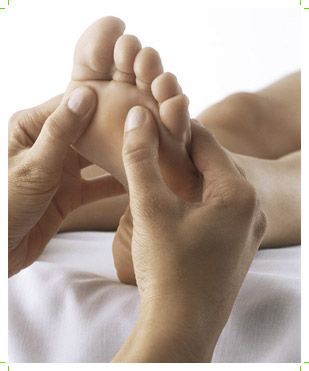 Reflexology is a type of bodywork that focuses on applying pressure to the specific nerve zones in your feet. Unlike other foot massages that intend to mostly relieve tension in the feet themselves, reflexology is a far more in-depth science that aims to harmonize your entire body. According to reflexology, every part of the human body is mapped into your feet. Reflexology treatments have been found to be highly effective for conditions such as allergies, headaches, and depression.

$40 per 45 minutes
Relax while soaking your feet in an invigorating bath with rosemary and peppermint essential oils. Once your ffe have soaked, you will receive a salt glow foot polish to increase circulation, remove dead skin cells, soften and tone your skin. You will then recline in a reflexology chair with a massager where you can relax while receiving a rejuvenating foot massage. Tired feet love heat - your feet are dipped into a warm bathe of melted paraffin wax and then covered. You will be left to quietly meditate, while you let all your stress and worries melt away through the soles of your feet.

$45 per 30 minutes
Cold and Sinus Treatment
A therapeutic massage using hot towels and peppermint and eucalyptus essential oils to clear the sinuses. Followed by a relaxing facial, scalp and back massage.

$90 per 75 minutes+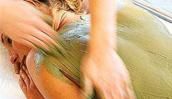 An exhilarating treatment that is effective in purifying and refining the back area. A body scrub is applied to the back to cleanse and detoxify the skin. After removing the body scrub with a warm towel, a restorative mud mask is applied and the back is wrapped for about 15 minutes to draw toxins from the body and soften the skin. The mud mask is then removed with hot towels leaving your skin feeling soft, clean and refreshed. Next, be taken to a state of calm and revitalization with a lush warm stone treatment on the back.

$45 per 45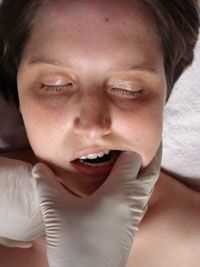 The TMJ (Temporomandibular) joints connect your jaw to your skull. Stress may trigger TMJ symptoms. If you clinch your teeth during the day or grind them while sleeping, this can bring on painful spasm in the muscles surrounding this joint. Tension held within the upper back and neck region can also trigger pain in the TMJ, which can cause headaches, earaches, toothaches, dizziness and more. Massage can be a very beneficial treatment for TMJ Disorders. Treatment is designed to reduce and release tension in the chewing muscles of the mouth and jaw and the muscles of the head and neck. Treatment generally requires both extra oral and intra oral work. The treatment can be unpleasantly tender, but is very effective.